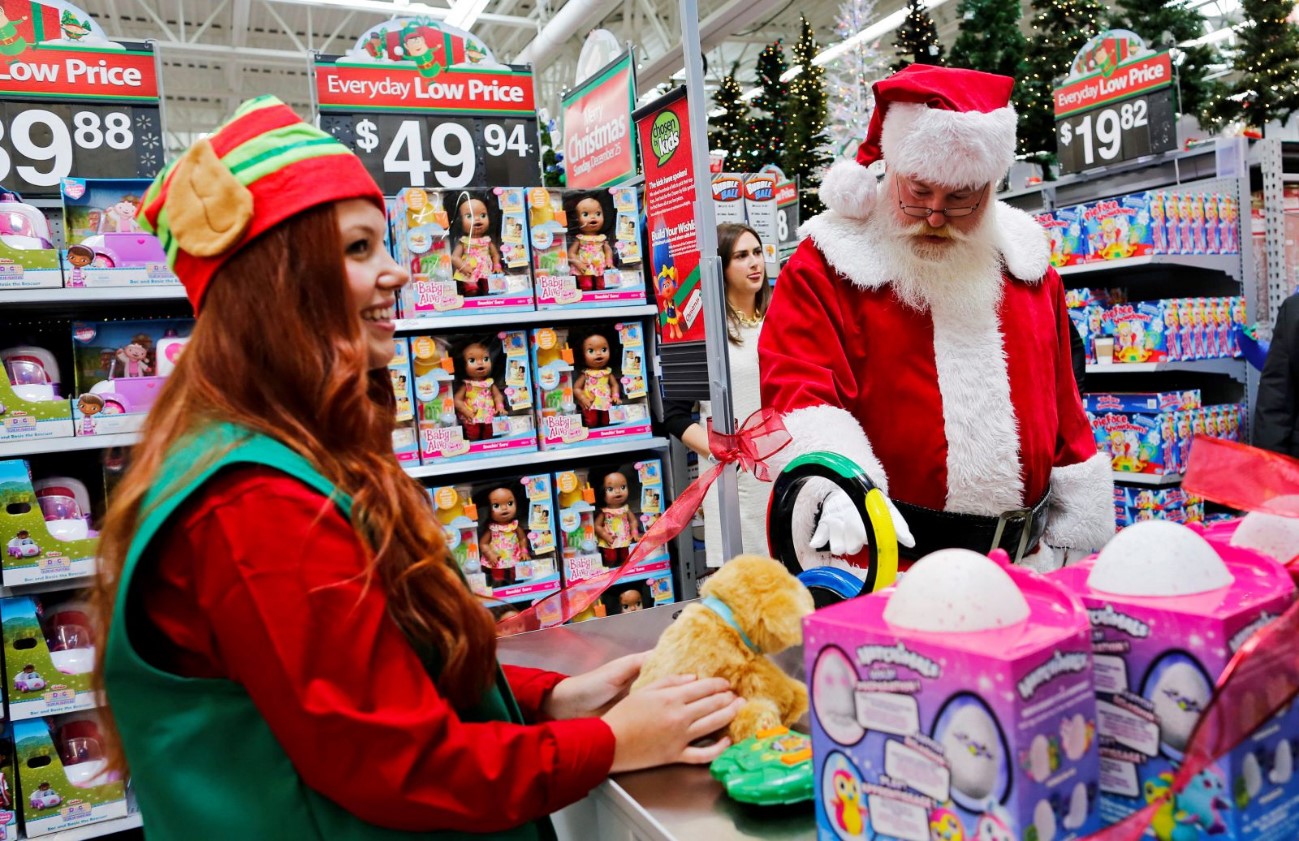 What tools should we use to "fight" against online competitors?
I was reading an article in Quarz (Qz.com) how Wal-Mart and Target are trying to fight against online store. According to CBSnews.com , "Walmart stores will have "holiday helpers," or workers parked near the checkout lines who can fetch forgotten items, and selfie booths, while Target plans "elements of theatre" in its stores, as well extra staff and a special area for holiday trimmings".
In store experience is one of the key arrows to use at brick and mortar if you have not a fully integrated retail system including both worlds in one. On line and physical stores are part of the same world according the consumer view. And they want to experience the same in both of them. For the moment, "the human touch" can be only experienced face to face. Staff abilities and skills become crucial to convince the most unfaithful and dubious customers. We have to train them, motivate and take care not only for these special dates. We have to have a 360 degrees plan for the staff to keep the best and improve the team abilities to have the best customer service oriented to our customer experience.
"Employing all those extra hands is a risky bet. Retailers angling for a leg up are already scrambling for seasonal workers, which has put upward pressure on wages. The typical non-seasonal hourly rate of $10 to $12 is expected to climb by $1.50 to $3 an hour during the fourth quarter, according to Prologistix, a large US logistics staffing company" can be read in qz.com in reference to US market. This will be also applied in Europe, so retailers need to take a big decision not without risk and the huge pressure of online market expected to grow from 7% to 10% this Christmas season according to The National Retail Federation in USA meanwhile PwC predicts a more aggressive growth up to 25% in the same market! I personally trust more the 10% at the moment.
Same salaries increase can be expected in Europe and similar growth in online channel. UK looks something different. According November figures, physical stores have had marginal increases but online channel has jumped to 15.4% of total market. According to smallbusiness.co.uk expectations for Christmas online is to represent above 27% of total sales becoming UK the online leading market in Europe. Definitively, British are different.