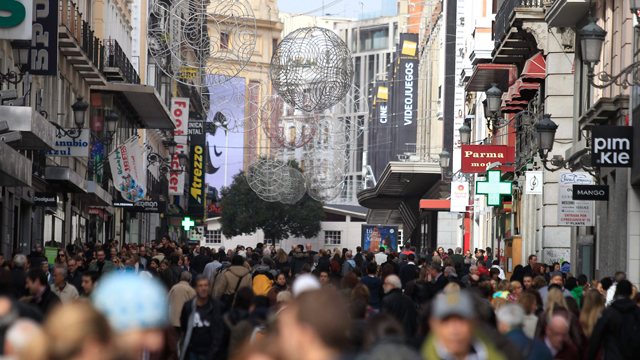 Black Friday and Cyber Monday
Let me use the last worldwide commercial events to show different perspectives for the same topic. Black Friday and Cyber Monday are becoming a global marketing and commercial event around the world. No country has forgotten the opportunity to push the sales in all channels with all available tools to fascinate the consumers.
You can see a good example in The independent USA (click on the above image), the heard quake effect inside a very well multinational company. Amazon was selling one product each 10 seconds reaching again one new record and the expectations for Cyber Monday looks the same.
Yes, of course is one of the peak moments for all retailers to officially start the Christmas season in each hidden corner of the world. Yes, greedy consumers are ready for looking the bargains and will fight for them. Credit cards are prepared and stores and websites look their best visual image to convince the non ready or doubtful clients to burn the cards and acquire something that they could not be really interested to buy. All the marketing campaigns are bombing some days or weeks before this critical day not to forget it. It will be difficult as on the newspapers, TV, social networks and your friends are pushing you out of home on these special days.
Yes, Black Friday is THE commercial day around the world. But, could we think on these dates in a different way? It looks that other companies and organizations have a different point of view. You can see at Huffington Post Spain (click on the below image) a totally different approach. As usual, the right balance is not in the middle but we, as Retailers, need to find the break even as we want to have a long life in the market. It doesn't care if we are a brand, a multibrand store, franchise or any other retail model. We have to take care of our consumers 365 days a year. In one day we can lose what we have build up during months or years. Retail is detail and we have to follow this principle every day.